James has extensive experience in commercials, short films and documentaries and is a highly respected D.o.P.

Having initially studied graphic design at university, it is James' love of photography and lighting which has led his creative career. One of his first jobs was at leading motion control studio, Rushes/SVC in London where he was able to develop a comprehensive knowledge of cameras and the diversity of lighting. The first chapter in his journey as a D.o.P saw him working in house on hundreds of projects from title sequences to commercials.

For the last 18 years, James has worked as a freelance D.o.P, travelling the world working on a range of projects as diverse as documentaries in the Congo to promotional films for luxury brands such as Aston Martin. His films have been screened at the Cannes and Raindance Film Festivals.

James has the ability to adapt to a wide range of subjects and styles. Clients include National Geographic, Discovery, BBC, Aston Martin, Rolls Royce, Christies, Bonham's, Chivas, Courvoisier, Waitrose and many superyacht manufacturers.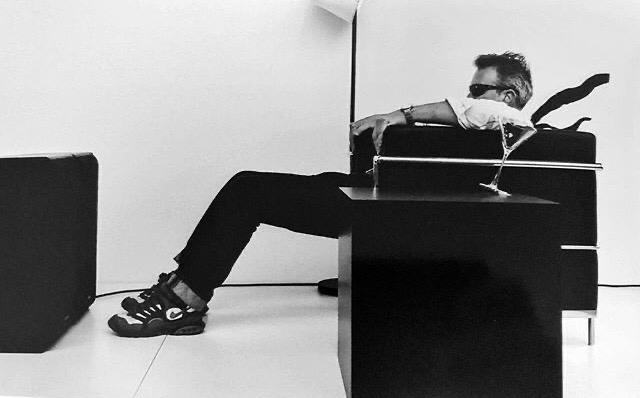 Testimonials

'On first meeting, James's relaxed easy going charm has a tendency to mask his creative thoroughbred nature whose talents are formidable. Fin London have worked with him for over a decade because of his unique ability to exceed the brief on every level, time & time again. A magician, a genius but most annoyingly of all a wonderful nice person too. Thank you for all your inspirational hard work over so many years, across a plethora of brands, around the World & back - you made every shoot an exceptional shoot'.
Paul Denchfield. Director: Fin London

'James Buck is an exceptional Director of Photography and human being. I have been lucky enough to work with James on a number of complex and challenging projects over the past five years and I can honestly say we would not have completed a number of them had we not had him on the team. It is rare that someone has such a professional and detail focused attitude to their craft whilst still being an absolute pleasure to work with. James has an extensive knowledge of camera operation, lighting and techniques added to a wonderful attitude that is infectiously positive on set or location. I can, without hesitation, provide James with the highest possible reference and say for certain that you will be very lucky to have him on your team'.
Ed Pettit. Senior Producer

'Thanks so much for sending the copy of your truly wonderful documentary: Surviving Burkitts. The way you use a camera is so exciting; you are a true visual artist and in this case, you chose two remarkable woman to be your focus. There were no talking heads in this brief masterpiece'.
Pat Silver-Lasky (Mrs. Jesse L. Lasky, Jr) Author, Script Consultant and lecturer. Writers Guild of Great Britain, Writers Guild of America, American Society of Authors & BAFTA

'Well, Surviving Burkitts is such a powerful and quite extraordinary document and documentary. Prof Elizabeth Molyneux comes over as a remarkable doctor and human being. The humanity just pours out of her. It feels like such a fitting tribute to Scott and I hope that it is seen by tons of people. It certainly deserves to. It is informative, poetic and profoundly moving. It will stay with me for a long time'.
Ruth Caleb O.B.E Executive Producer for BBC Television Acting Head of BBC Drama Group Head of BBC Drama
'Working with James is a great pleasure and the quality of his work is extremely high'.
Sara Gioanola PR & Press at Heesen Yachts